New crime of squatting proposed
A new crime of squatting has been proposed by Crispin Blunt as part of proposals designed to protect both home and business property owners.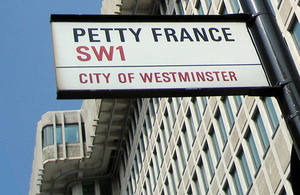 The options up for public consultation could make squatting a criminal offence for the first time and abolish so-called 'squatters' rights' which currently prevent rightful commercial property owners from using force to break back in.
Justice Minister Crispin Blunt said: 'Far too many people have to endure the misery, expense and incredible hassle of removing squatters from their property. Hard working home and business owners need and deserve a justice system where their rights come first.
'Today's consultation is a first step to achieving this. I am clear that the days of so-called 'squatters' rights' must end and squatters who break the law receive a proper punishment.'
The consultation paper 'Options for dealing with squatting' asks for people's views on various suggestions for overhauling outdated laws on squatting, some of which date back to the 1970s.
It follows Ministry of Justice proposals last month to stop squatters getting legal aid to fight eviction as part of reforms to civil legal aid.
Published 13 July 2011