New contract for escorting detainees
A decision to award a new contract for escorting people detained by the UK Border Agency has been made today.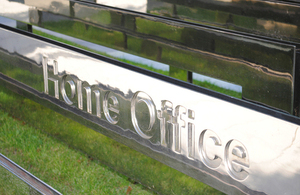 Reliance Secure Task Management Limited will be responsible for escorting detainees, both when in the UK and also on removal flights to home countries.
The company already manages several contracts for Her Majesty's Prison Service.
Excellent service
David Wood strategic director for the criminality and detention group said: 'We can confirm that Reliance Secure Task Management Limited has won the tender to provide escort services both in-country and overseas on behalf of the UK Border Agency. 
'Throughout the comprehensive tendering process, which began in September 2009, Reliance has demonstrated an ability to provide excellent service and its bid offers the best value for money.
'We want to thank all of the bidders in this tendering process, and G4S, which has provided this service over the past five years.'
Reliance will begin its four year contract in May next year.
In the meantime, current contractors, G4S will continue to manage escorts for the UK Border Agency.
Published 29 October 2010