New Civil Mediation online directory
A new civil mediation directory will replace the National Mediation Helpline from 1 October.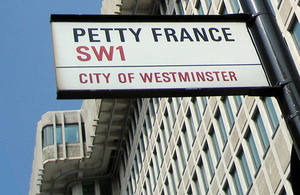 The civil mediation directory will help individuals and businesses to find a civil and commercial mediation provider anywhere in England and Wales.
The mediation directory is an online tool and lists a number of local and national civil and commercial mediation providers, all of whom are accredited by the Civil Mediation Council.
Individuals can search the directory for a mediation provider that is local to them; and the cost of mediation is based on a fixed fee, depending on the value of the dispute. The directory will give individuals greater choice in finding a mediation provider that best meets their needs.
Access to the online directory will be via the Justice website, together with access points via the Directgov and Businesslink websites.
Find out more by visiting the Civil Mediation directory.
Published 29 September 2011