New chairman of the Civil Service Commissioners for Northern Ireland
The Secretary of State Owen Paterson today announced the appointment of Mr Brian Rowntree as Chairman of the Civil Service Commissioners for Northern Ireland.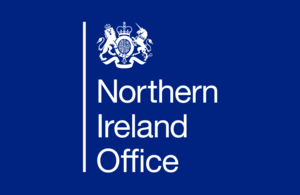 Announcing the new appointment, the Secretary of State said:
Civil service commissioners play an extremely important role, guarding the merit principle in civil service selection, and upholding the civil service's core values of integrity, honesty, objectivity and impartiality."  
I am confident that Brian Rowntree will make a valuable contribution to the work of the Civil Service Commissioners for Northern Ireland and I wish him well in his new role.
The Secretary of State also thanked Brenda McLaughlin for the work that has been completed under her leadership.  
He said:
She has made a valuable contribution to ensuring that appointments to posts in the Northern Ireland civil service are made on merit on the basis of fair and open competition.
I am extremely grateful for the effectiveness and commitment she has shown during her appointment.
Notes to editors
Civil Service Commissioners for Northern Ireland
The Civil Service Commissioners for Northern Ireland are independent of government and the Northern Ireland civil service, and have a statutory responsibility to uphold selection on merit for appointments to the Northern Ireland civil service (NICS). The commissioners also hear appeals under the NICS Code of Ethics. Commissioners work in partnership with the NICS and other stakeholders to uphold the merit principle and promote public confidence in recruitment.
Biography of appointee
Mr Brian Rowntree is currently the Chairman of the Northern Ireland Housing Executive. He was also holds appointments as an Independent Member of the Northern Ireland Policing Board and is an advisory board member of both NAMA (National Assets Management Agency) and the International Centre for Local and Regional Development. Prior to that he was Vice-President of Cecodhas - the European Social Housing Forum - and has held public appointments in the Criminal Justice, Health and Further Education sectors, as well as chairing corporate governance forums both in Northern Ireland and on a cross-border basis.
Mr Rowntree is a non-executive board member of Co-operation Ireland, a UK council member of the Energy Efficiency Partnership for Homes, Secretary to the Chair's Forum Northern Ireland and a management board member of the Association for Criminal Justice Research and Development. He is also Chair of the Sustainable Smart Home Working Group.  
Terms of Appointment
Mr Brian Rowntree will take up appointment from 1 June 2012.  His appointment is for a 5-year term.
He will receive remuneration of £16,000 per annum for chairing Civil Service Commissioner meetings and participating in ciommissioner's business as required by the Civil Service Commissioners (NI) Order, plus £300 per day attendance chairing senior civil service competitions.  
This is a Crown Appointment.
Political Activity
All appointments are made on merit and political activity plays no part in the selection process. However, in accordance with the original Nolan recommendations, there is a requirement for appointees' political activity in defined categories within the last 5 years to be made public.
The appointee has declared no such political activity in the past 5 years.
Published 14 May 2012