News story
New Chair of Office of Tax Simplification announced
The government has appointed Angela Knight CBE to chair the Office of Tax Simplification.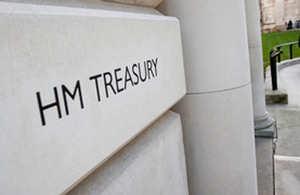 The government has today (Wednesday 9 December) appointed Angela Knight CBE to chair the Office of Tax Simplification (OTS).
Angela will chair the OTS board and help shape its strategy and priorities.
Together with Tax Director, John Whiting, she will help simplify the tax system by proposing areas for the OTS to review and recommending changes.
She will also lead engagement with HM Treasury ministers and Parliament.
The Office of Tax Simplification was established in 2010 to provide advice to the Chancellor on simplifying the UK tax system and was made a permanent, independent office of HM Treasury in July 2015.
Angela succeeds the Rt. Hon. Michael Jack CBE and joins the OTS having been Chief Executive of Energy UK, Chief Executive of the British Bankers' Association and the MP for Erewash from 1992–97.
She also served as the Economic Secretary to the Treasury from 1995–97.
Financial Secretary to the Treasury, David Gauke, said:
Angela's talent and experience make her the ideal person to help us meet our commitment to make taxes simpler for taxpayers.

In the Summer Budget we made the Office of Tax Simplification a permanent fixture and we have since expanded the OTS to give it the capability and capacity to be even more effective.

I look forward to working with Angela and I'm sure that under her chairmanship the OTS will help us create a tax system that delivers for British businesses and people.
Angela Knight CBE said:
I am delighted to be appointed Chair of the OTS and look forward to the challenge of helping the government move closer towards a tax system that is simpler to understand and easier to use.

I am aware that a lot of good work has already been done, but there is much still to do.

The OTS can help improve our tax system both in looking at where simplification is possible within existing arrangements and by making positive contributions to tax policy development.
OTS Tax Director John Whiting said:
I am very pleased that Angela Knight is taking on this important role and I am certain the OTS will greatly benefit from her wealth of experience. I very much look forward to welcoming her to the OTS and to working with her.
Although this appointment does not come under the remit of the Commissioner for Public Appointments, the recruitment process has been run in line with the Commissioner's Code of Practice.
The appointment may be subject to a post–appointment hearing with the Treasury Select Committee of the House of Commons.
Published 9 December 2015