News story
New chair and non executives directors announced for the Medicines and Healthcare Products Regulatory Agency
Professor Sir Gordon Duff has been appointed as the Chair of MHRA with effect from 1 January 2013.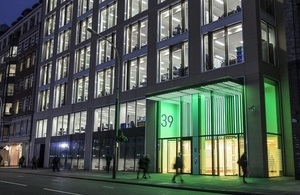 Three non executive directors - Sir Alan Langlands, Ms Deborah Oakley and Mr Martin Hindle have also been appointed with effect from 1 September 2012.
In addition, two non executive directors of the MHRA, Professor Vincent Lawton and Professor Barrington Furr were re-appointed with effect from 21 July 2012.
For further information, please go to the MHRA website: www.mhra.gov.uk/NewsCentre/Pressreleases/CON184410
Published 4 September 2012