World news story
New British High Commissioner to Seychelles appointed
Ms Caron Röhsler has been appointed the new British High Commissioner to Seychelles.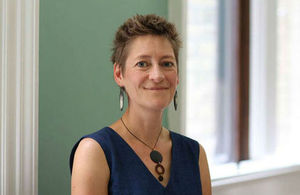 Ms Röhsler will take up her appointment at the end of August. She succeeds Mrs Lindsay Skoll who will take up a position in the Foreign and Commonwealth Office (FCO) in London.
Ms Röhsler joined the FCO in 2000 having previously worked in the online publishing industry. Prior to her appointment as High Commissioner she was the Deputy High Commissioner to Ghana.
In London she held several positions working on Africa policy, including in the FCO Minister for Africa's private office. She has also worked on the Asia Pacific region, migration issues, and in public diplomacy.
Speaking about her appointment Ms Röhsler said, "I am delighted to have been appointed British High Commissioner to the Republic of Seychelles. Seychelles has a reputation not only as one of the world's top tourist destinations, because of its unique and extraordinary natural beauty, but also for making significant progress on the Millennium Development Goals. It is also internationally-recognised for the vision the Seychellois government has shown in promoting sustainable growth through the Blue Economy, valuing the natural environment as a habitat, and a resource, for the benefit of all - including taking a strong stance against piracy in the region. I look forward to working with the government of Seychelles to further our aspirations in these, and other, important areas of mutual interest."
Ms Röhsler has an MA and BA(Hons) in English Language and Literature from Magdalen College, Oxford University, where she was also awarded the Newdigate and Richard Selig prizes for poetry in 1993. She is accompanied on her posting to Seychelles by her partner, David Mingay, and enjoys horticulture, hiking, running and cycling. Her wide-ranging interests include natural history, environmentalism and the creative arts.
Published 17 August 2015