World news story
New British Embassy opened in Vientiane
Sir Simon McDonald, Permanent Under Secretary at the UK's Foreign and Commonwealth Office has formally opened the new British Embassy in Vientiane.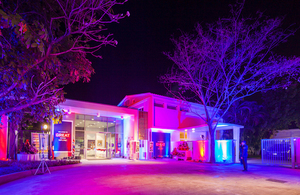 The opening ceremony on 4 February comprised a traditional Lao Baci Ceremony and the unveiling of a plaque commemorating this milestone in UK-Lao diplomatic relations, by Sir Simon and Vice Minister Kouangboungeuang. Later, British Ambassador Hugh Evans hosted a reception for the Lao government, the diplomatic community, development partners as well as British businesses and the British community in Laos. Speaking at the reception, Sir Simon emphasized the UK's commitment to both the cooperation with Laos and to strengthening ASEAN. He stated that "opening this impressive new facility signals the UK commitment to building a modern, creative partnership with Lao PDR - a partnership based on closer political cooperation, supporting socio-economic development, improving environmental and wildlife protection, and promoting educational ties."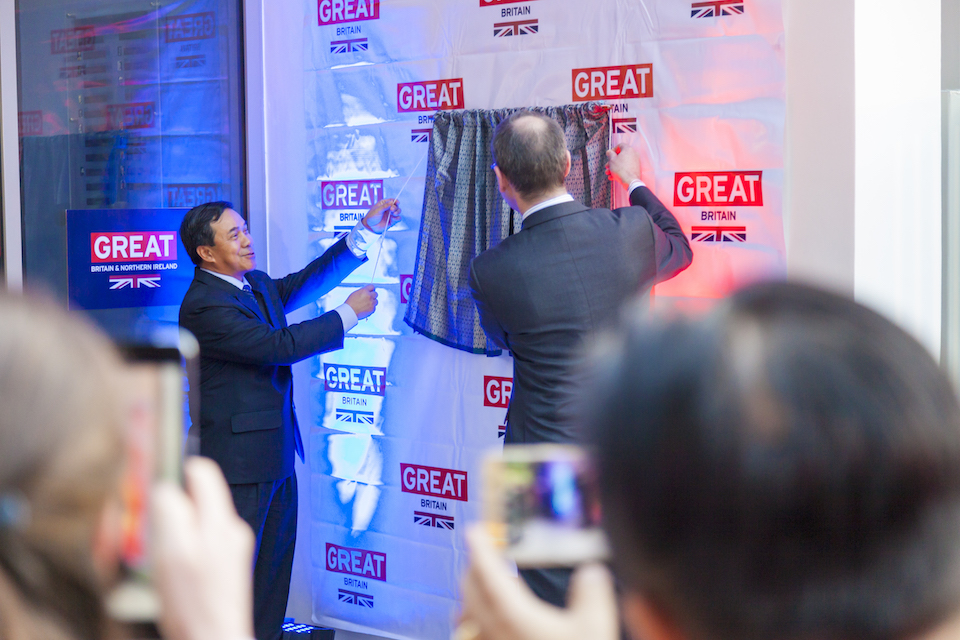 The visit to Laos was part of Sir Simon's first trip to Asia as Permanent Under Secretary at the Foreign and Commonwealth Office. He used his first visit to Lao PDR to hold a number of meetings with Lao government officials, including H.E Saleumxay Khommasith (Vice Minister of Foreign Affairs) and H.E Thippakone Chantavongsa (Vice Minister of Finance). Sir Simon also paid a visit to the Lao National Assembly to meet Mr Kukeo Akhamontri (President of the Committee on Foreign Relations ), received a briefing by the British Business Group on doing business in Laos, and was given an overview by Norwegian People Aid of their UK-funded UXO-cleaning efforts. Summarizing his discussions, Sir Simon wished the Lao government "every success with its ASEAN chairmanship this year" and reiterated that the UK stands ready to provide further support.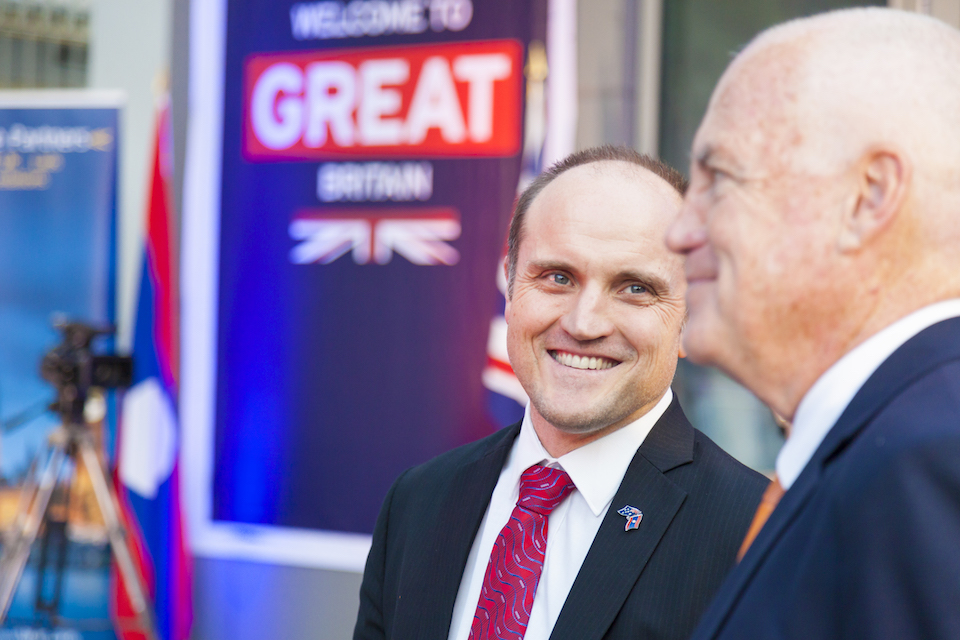 The UK re-established its diplomatic mission to Laos in 2012. The new purpose-built embassy building cost around £2m (LAK 23b) to build and was finished in December 2015 after one year of construction. In his opening speech, Sir Simon emphasized the international collaboration involved in the construction: "The project combines the best of UK design and construction expertise with the dedicated efforts of a team of local workers and craftsmen. It is a powerful example of the benefits of international collaboration."
The embassy will open up to the public for a chance to take a look at the new building during a GREAT British Arts and Culture Day in March this year.
For pictures of the new embassy and the opening ceremony and celebration check out the #UKinLaos Facebook page.
Published 3 March 2016