News story
New appointments to the Veterinary Products Committee (VPC)
Changes to the membership and Chair of the VPC.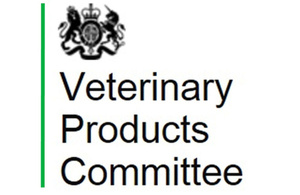 Enrique Vega, Mark White, Ye-Mei Ruby Chang, Andrea Tarr, Helen Ballantyne and Rachel Bennett have been appointed members of the VPC. Professor Malcolm Bennett has been appointed as Chair.
Their appointments, by the Secretary of State for Environment, Food and Rural Affairs, Michael Gove, will commence in January 2018.
The new members will receive £148 per meeting with an additional £76 for preparation. The Chair will receive £185 per meeting with an additional £94 for preparation.
Enrique Vega is a veterinary surgeon with experience of public health and food safety
Mark White is a pig consultant
Yu-Mei Ruby Chang is a chartered statistician
Andrea Tarr is a pharmacist
Helen Ballantyne is a dual qualified registered nurse in veterinary and human health
Rachel Bennett is a qualified veterinary surgeon with experience of clinical pharmacology
Professor Malcolm Bennett is a veterinary surgeon and has served on the VPC since January 2012
In accordance with the original Nolan recommendations, there is a requirement for appointees' political activity (if any declared) to be made public: none of these seven members have declared any political activity during the past five years.
The VPC advises the Veterinary Medicines Directorate (VMD) on behalf of the Secretary of State. The VMD is an executive agency of Defra and is responsible for ensuring the safe and effective use of veterinary medicinal products to protect public health, animal health, and the environment.
Published 29 December 2017