New appointments to HM Courts and Tribunals Service board
Two new non-executive directors have been appointed to the HMCTS Board by the Lord Chancellor and Lord Chief Justice.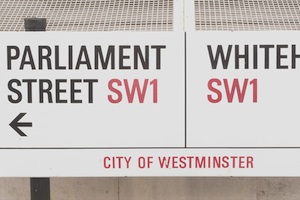 Commenting on the appointment, Robert Ayling, Board chair, said:
I warmly welcome Rachel Osborne and Ian Playford to the Board of HMCTS and look forward to working with them. The planned reforms to the service and the work of the Board itself will greatly benefit from their commercial and management experiences.
The new non-executive directors are:
Rachel Osborne
Rachel is Finance and Strategy Director at John Lewis Partnership. She has previously held a number of senior strategic and finance roles at Kingfisher Plc and PepsiCo. She brings with her a wealth of expertise in finance control, risk management, developing performance and commercial strategies, as well as delivering major IT transformational programmes.
Ian Playford
Ian's most recent role was Group Property Director of Kingfisher Plc overseeing the strategy, management and investment of Group capital across Europe, Russia and China. He has previously held senior executive roles at Parkridge Holdings and Aviva and has worked across all sectors and disciplines in real estate business throughout Europe and Asia.
Notes to editors
HM Courts and Tribunals Service is an agency of the Ministry of Justice. The agency is responsible for the administration of the criminal, civil and family courts and tribunals in England and Wales and non-devolved tribunals in Scotland and Northern Ireland
The HM Courts and Tribunals Service Board is responsible for overseeing the leadership and direction of the agency in delivering the aim and objectives set by the Lord Chancellor and the Lord Chief Justice.
Non-executive directors support the Chairman in taking forward the Board's responsibilities and help facilitate the partnership between the Lord Chancellor and the Lord Chief Justice and Senior President of Tribunals in the administration of the courts and tribunals. More detail on the role of the Board and non-executive directors is set out in the HM Courts and Tribunals Service Framework Document.
The Lord Chancellor, Lord Chief Justice and Senior President of Tribunals announced on 28 March 2014 new investment to enable the delivery ― through the use of modern technology, an improved estate and modernisation of current working practices ― of more effective, efficient and high-performing admin for courts and tribunals.
The reform programme will be enabled by new investment averaging up to £75m per annum for each of the five years from 2015/16. We expect the reform programme to deliver savings in excess of £100 million per year by 2019/20.
For more information please contact HM Courts and Tribunals Service Press Office on 020 3334 6698.
Published 14 August 2014