New Act allows certain decriminalised convictions to be deleted
From today anyone with a historic conviction for certain decriminalised consensual sex offences can apply to have these records deleted.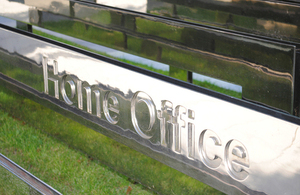 Until now, people wishing to work in roles that require background checks have been discouraged from doing so for fear of having to disclose offences which have long since been decriminalised.
The change was made in the Protection of Freedoms Act, which received royal assent on 1 May 2012.
The process
You can apply on the Home Website by filling out the following online form.
The Home Office will then work with the Courts, Tribunals Service and Association of Chief Police Officers. A dedicated team of caseworkers will consider each case and make recommendations to the Home Secretary who will have the final decision.
Successful applicants will have their records updated so the offence will no longer appear on a criminal records certificate or be referred to in any future court proceedings.
Published 1 October 2012