Nearly 700 tax criminals convicted in 2013
Almost 700 tax fraudsters and benefit cheats were convicted this year, HMRC announced today.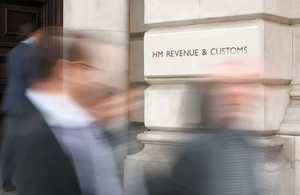 Between January and the end of November HM Revenue and Customs (HMRC) investigations led to 690 successful convictions – up from 477 in 2012, and the highest since the 2010 Spending Review. These convictions led to sentences totalling 355 years in prison.
The investigations covered everything from complex VAT, income tax and benefit frauds to smuggling cases.
HMRC is also today publicising the top five tax cheat prosecutions of 2013, who between them share a combined jail sentence of over 75 years, on its Flickr gallery.
Exchequer Secretary to the Treasury David Gauke said:
The Government is determined to make sure people pay the tax they owe and HMRC will come down hard on those who try to cheat the system. Honest taxpayers will be pleased that these fraudsters are now paying for their crimes.

We have invested nearly £1 billon in HMRC to tackle those who fail to play by the rules, and today's figures clearly demonstrate that investment is paying off.
Donald Toon, Director for Criminal Investigations at HMRC, said:
These convictions send a clear message that tax fraud will not be ignored and tax fraudsters should be very concerned. We are well on track to achieving our spending review commitment to increase the annual number of prosecutions to over 1,000 by 2014 to 2015.

The vast majority of people are honest with their tax affairs, but if anyone knows of somebody evading their taxes they should call HMRC and tell us.
Published 31 December 2013