News story
NDA supply chain event proving popular once more
Almost 800 delegates have already signed up to attend the NDA estate's 2014 event for suppliers in November – but there is still room for several hundred more visitors.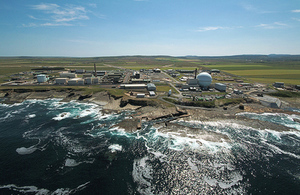 The exhibition hall meanwhile is approaching full capacity, providing delegates with the opportunity to meet with 260 companies from across the supply chain.
Last year's event in Manchester attracted more than 1,000 delegates from across the country, including existing supply chain members and decommissioning newcomers. The interest expressed so far suggest this figure will be surpassed.
The NDA Estate Supply Chain Event 2014 will remain at EventCity, and takes place on Thursday, 6 November. With additional support from public sector partners, the theme of the day is Connect and Collaborate.
Published 18 September 2014