NDA consults on draft strategy and business plan
The consultation period for both NDA's draft strategy and draft business plan 2016 to 2019 runs until 15 February.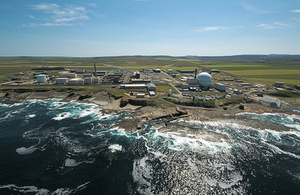 These documents reflect the NDA's 5 year budget as determined through the Spending Review set out by the Chancellor of the Exchequer in his Autumn Statement of 25 November 2015.
The NDA is running 2 one hour web chats. You can email questions in advance, log in to view or participate in the scheduled discussions, or just view the transcript after the event.
Published 25 January 2016