Nazi art records published online
The National Archives (TNA) will publish an international online catalogue of looted art taken by the Nazis for the first time.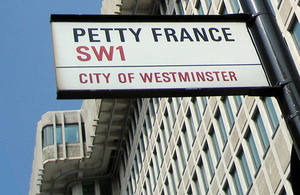 The project will give people access to all records related to looted cultural artefacts by cataloguing and digitising the archival materials and making them available through a single international research web portal.
TNA and the Commission for Looted Art in Europe signed a global agreement with leading national archives and museums to provide the catalogue, which will aid historians, researchers and families trace objects taken by the Nazis between 1933 and 1945.
Oliver Morley, TNA Chief Executive and Keeper said:
'By digitising and linking archival records online, researchers will be able to piece together the stories of what became of cultural objects, be they books, paintings, sculpture, jewellery or any other stolen artefacts from evidence fragmented across borders and languages.'
 
The records cover different aspects of the organisation of the Nazi plundering, the methods of disposal of looted artworks and the efforts to identify and recover them made by governments and other agencies during and after the Second World War.
The files document the systematic looting of Jewish households by Nazi agencies, Hitler's plans to establish a Fuhrermuseum with the seized art in his hometown of Linz and the role played by art dealers in securing and trading looted artworks in Nazi-occupied Europe and beyond.
National Archives has digitised the selected records and is hosting and delivering both the textual descriptions and new colour images of the records themselves through its website.
TNA is the UK Government's official archive, containing more than a thousand years of history, and is an executive agency of the Ministry of Justice.
Published 6 May 2011