National Fraud Authority transfers to the Home Office
The NFA, which gathers intelligence on new types of frauds, changes its sponsoring department.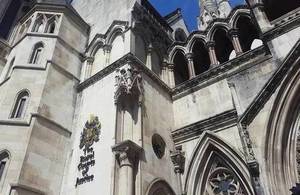 The National Fraud Authority (NFA) transferred to the Home Office from the Attorney General's office on 1 April 2011, as an executive agency.
The Attorney General, the Rt. Hon. Dominic Grieve QC MP said:
Under the sponsorship of the Attorney General's Office over the last 2 and a half years, the National Fraud Authority has made significant progress steering the efforts of the counter fraud community to fight economic crime more effectively.
We now have a much improved estimate of the scale of fraud in the UK, plus comprehensive programmes of activity tackling fraud in both the public and private sectors. Through Action Fraud there is also a single point of contact for every individual to report fraud and get the advice and support they need and a thorough understanding of the fraud landscape.
In transferring to the Home Office sponsorship, the NFA will be even more effectively placed to influence this significant element of the crime agenda.
The NFA will continue to run Action Fraud as well as working closely with the Cabinet Office on a programme to reduce levels of fraud across the public sector.
Published 2 April 2011