World news story
National Crime Agency tackles people smuggling networks in Belgium
An international law enforcement operation has disrupted what is believed to be one of the most significant people smuggling networks operating between Iraq and the UK.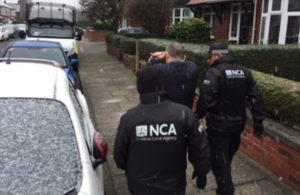 National Crime Agency (NCA) officers arrested three suspected members of the group yesterday in the UK and in Belgium police arrested two suspected members in a covert strike in Ghent.
UK's National Crime Agency Officer based in Brussels said:
The UK arrests coincided with the arrests of two men in the Ghent area. A 15-year-old boy was rescued before he boarded a lorry bound for the UK. The arrests follow several months of joint operational work amongst the NCA and the Federal and local Belgian prosecutors and Belgian Federal Police specialist investigation teams from Brussels, Leuven, Bruges and Ghent. This operation is the latest in a long list of triumphs shared by Belgium and the UK. Our close partnership will continue to disrupt and strip down organised crime groups targeting the vulnerable.
The suspects, all from or with links to the Kurdish community, are believed to be part of a network of smugglers, couriers and complicit lorry drivers stretching from Iraq to the UK and the NCA believes the network are behind the smuggling of almost three thousand migrants into Europe in a three month period last year. Many were trying to reach the UK.
Further information
full details on yesterday's action can be found here
the NCA leads Project Invigor, a multi-agency campaign to tackle organised immigration crime
the Project Invigor taskforce includes officers from Immigration Enforcement, Border Force and the Crown Prosecution Service
it works with international partners to target suspected criminal networks behind people smuggling in the Mediterranean and at the UK border
Published 9 April 2018