National Archives to lead UK's archive sector
The National Archives will take over leadership of UK archives following the closure of the Museums, Libraries and Archives Council.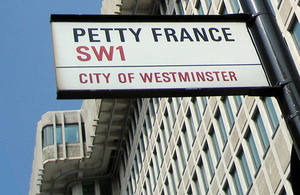 There are more than 2000 bodies, both public and private, that hold regularly accessible archives in the UK including universities, local authorities and other institutions. The transition will take place from 1 April 2012.
Minister Lord McNally said: 'Our country's archives are one of our greatest national treasures, preserving our history for future generations and underpinning our national identity.
'I am pleased that The National Archives (TNA) is taking on responsibility for overseeing the wider archive sector. TNA's excellent track record will help it to work effectively with local government, business and private sector partners, ensuring our heritage is in safe hands.'
Challenges for TNA will include the growing need to manage digital information, promoting an innovative approach to providing the highest standards in service, and responding to public demand for online access to digitised content.
Oliver Morley, TNA Chief Executive and Keeper, said:  'Being at the forefront of archive sector development we will be looking to share technologies and business processes; provide advice on archival best practice and help broaden archives' access to funding pools.
'Even in tough financial circumstances, our focus will continue to be on sustaining and preserving the record, and making it more accessible to the public and volunteers than it ever has been before.'
TNA is the UK Government's official archive, containing more than a thousand years of history, and is an executive agency of the Ministry of Justice.
Published 20 April 2011