National Archives releases rare photos online
Rare and beautiful photographs of Colonial Africa have been made available online for the first time by The National Archives (TNA).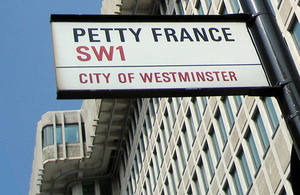 The treasure trove of some 10,000 images, dating from 1860 to 1960, came to TNA when the Colonial Office Library closed in 2005, and contains some of the earliest known photographs of the continent.
Highlights from the collection include:
Photos from Harold MacMillan's 1960 tour of Africa, including MacMillan draped in leopard skin at his investiture as an Honorary Paramount Chief during a visit to South Africa.
An album of photographs from the Prince of Wales' (the future Edward VIII) 1925 visit to the Gold Coast colony (present-day Ghana).
But while the names of dignitaries and even chiefs are often recorded for the history books, little is known about the people in the photographs, and TNA is enlisting the help of the public to fill in the gaps.
The National Archives website can be browsed by country or date, and visitors can 'tag' photographs and make suggestions, or even add their own pictures.
In addition TNA experts are working with community groups and libraries to get first hand feedback from people with links to Africa.
TNA is the UK Government's official archive, containing more than a thousand years of history, and is an executive agency of the Ministry of Justice.
Oliver Morley, acting chief executive of TNA, said:
'The National Archives is committed to using social media to engage new audiences, harvest their knowledge and share it with others.
'An online collection like this reaches beyond the academic world and into people's living rooms, enabling everyone to contribute to our understanding of past events.'
Published 11 February 2011