National archives release latest MI5 files
A number of top secret files have been released by The National Archives (TNA).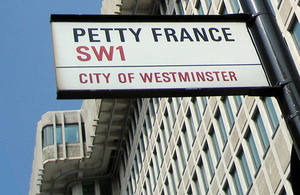 The files, available to the public online, include files from the Security Service MI5, revealing secret plans for assassination plots and use of poisons after the Second World War.
This latest batch of files released contains 180 files, bringing the total number of Secret Service files at TNA to 4,725.
Other highlights include:
Captured French Abwehr agent, Oliver Marie Joseph Mordrelle, revealed under interrogation secret Nazi plans to create post-war 'world disorder' from which they hoped a Fourth Reich would emerge
MI5's responses to the articles of Cyril Vernon Connolly, Editor of influential literary magazine 'Horizon'. Connolly was a member of a circle which included the missing Soviet agents, Guy Burgess and Donald Maclean
Television presenter and government advisor Jacob Bronowksi ('The Ascent of Man') was described in police reports as a 'communist in everything but name' but was cleared to assume a number of government positions
Communist Stephen Walter Pollak, alias Stephen Saul SKUP, alias Saul SKUP, whose adventurous career included service in the International Brigade to freelance journalism.
TNA is the UK Government's official archive, containing more than a thousand years of history, and is an executive agency of the Ministry of Justice.
Published 4 April 2011