Government response
Myth bust: Flood defence schemes funding
The myth: The Guardian has reported that 294 flood defence schemes that had been in line for Government funding have not been built due to budget…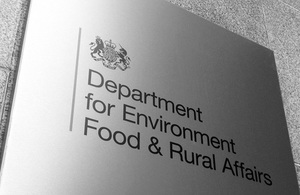 The myth: The Guardian has reported that 294 flood defence schemes that had been in line for Government funding have not been built due to budget cuts.
The truth: All of the flood defence schemes that were approved Government funding in 2010/11 have gone ahead. The Government yesterday announced an additional £120 million to protect people from flooding, with £60 million to speed up the building of 50 defence schemes and the other £60 million to go towards schemes that will unlock economic growth. This additional £120 million will accelerate construction of schemes that will protect up to 60,000 households. We are on course to exceed our goal to better protect 145,000 households by march 2015.
Combined with money brought in from our successful partnership funding programme, more money is being invested in flood defences during this spending review than in any previous four year period.
Published 1 December 2012