Government response
Myth bust: Daily Mail allegations of u-turn
**The myth: **The Daily Mail alleges that the Government has u-turned on plans to introduce deposit funds on drinks containers and force stores…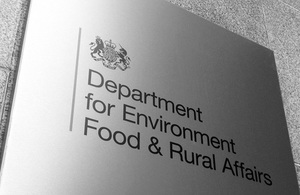 The myth: The Daily Mail alleges that the Government has u-turned on plans to introduce deposit funds on drinks containers and force stores to charge for carrier bags.
The truth: Neither the coalition agreement nor the Defra business plan stated that we would implement these specific actions. We want to minimise waste and move from being a throw-away society but we need to trust people to do the right thing and don't want to batter them with rules and regulations.
This week we announced our plans for a zero waste economy and we will continue to work with WRAP and organisations such as Keep Britain Tidy to achieve this.
Published 18 June 2011