Music Inc. takes centre stage at London Edition launch
Music Inc, a brand new, free app which allows gamers to take on the role of managing an aspiring musician launched today (5 February 2014).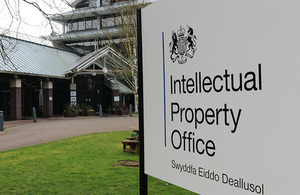 Music Inc, a brand new, free app which allows gamers to take on the role of managing an aspiring musician has been launched today (5 February 2014). The app is the result of a collaborative effort between UK Music, the Intellectual Property Office (IPO) and Aardman Animations, and is designed to give young music fans an insight into the modern music industry and to educate them on specific challenges encountered by artists in the digital age.
It allows gamers to guide emerging artists through the challenges and opportunities of a successful music career in the 21st century. Taking control of everything from song writing and styling to recording and releasing songs to market, gamers will see the impact every managerial decision has on their artists' career development.
The app will be officially launched at the London Edition hotel this evening with the attendance of UK Music CEO Jo Dipple, Minister for Intellectual Property Lord Younger, a host of MPs, senior music industry executives and artists including Oritse Williams.
This is the first time government and the music industry have collaborated to create a game that focuses on educating young people on how the industry works and how creators earn money for their work.
Music Inc. combines realism with addictive game play throughout*, allowing gamers to replicate many of the choices a modern music industry makes on a daily basis.
Jo Dipple, UK Music CEO, commented: Jo Dipple, UK Music CEO, said:
Music Inc. is an extremely exciting project for UK Music as we join forces for the first time with the IPO and Aardman Animations. Our goal is to give young music lovers a taste of what it's like to work in the music industry and convey a message about the value of creativity in a fun and interactive way. Players of Music Inc will see how vital every stage in the music-making process is.
Minister for Intellectual Property, Lord Younger said:
The UK has a world leading music industry with globally recognised artists, something we should be proud of. But getting the protection of their work, and its value right, is vital for a vibrant and successful future.

Young people have an important role to play in this success. We must make sure they understand and respect copyright. Music Inc is an exciting and engaging collaboration with UK Music and Aardman Animations that will help capture their imagination and encourage them to think about copyright and its importance to the creative industries.
Dan Efergan, creative director at Aardman Animations added:
Protecting the value of creativity is hugely important, you have to help people understand the effort and love that go into music production and you have to get them excited about its creation. That way people have more respect and make different choices, hopefully some of them even joining the industry themselves.
JLS member Oritse Williams said:
Having experienced both sides of the business, as an artist and manager, I believe it's important to educate budding creatives about what it takes to build a career in the music industry. I'm currently in the process of building my own entertainment company armed with the knowledge and experiences I've obtained over the years.

It's great to see UK Music collaborating with the IPO and Aardman Animations to create this new app, Music Inc, as not only does it carry you through the highs and lows of working in the music industry, it also highlights some of the challenges we now face because of the digital market for music. Not only is the app educational but it's also great fun. I would have loved a game like this when I was growing up and certainly will be playing it now!
Music Inc. will be available from 5 February for iOS and android devices free of charge from the Apple and Android Stores. There will be no in app charges.
Note to editors
For further information please email UKMusic@eulogy.co.uk) or contact Cally or Ruth at Eulogy! on 020 3077 2000.
While playing Music Inc., players will be able to: * select an aspiring artist - from a list of hopefuls and provide them with support to launch a successful career * shape the image of your artist - considering the impact that an artist's charisma and styling can have on reputation * compose tracks - selecting from a roster of song writers, producers and studio technicians to polish that perfect song * balance the books - keeping a close eye on how radio play, streaming and the inevitable issues of unlicensed usage and piracy, impact the bottom line
Published 5 February 2014