News story
Museums at Night 2011
Get set for a cracking carnival of culture this weekend. From a darkened trail in the footsteps of a notorious 18th century pirate to First…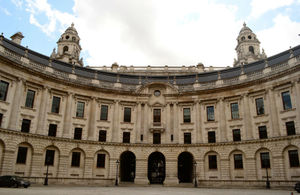 From a darkened trail in the footsteps of a notorious 18th century pirate to First Aid drills and duties on wounded Second World War civilians, Museums at Night returns in this weekend for another three nights of surprising, imaginative and inspiring events in museums and galleries across the UK.
Led by Culture24, Museums at Night is a national campaign to showcase the unique and vibrant museums, galleries, heritage sites, libraries and archives in the UK in a different light.
For 2011 more than 150 events have been announced so far, including stonemasonry at Swanage Museum, a glimpse back into railway history at the Topsham Museum in Devon, kaleidoscopic African art at the October Gallery in London and ghostly goings on as museums unlock their doors for the annual after-hours celebrations.
Plan your weekend
There will be after-hours musical treats at the Whitworth Art Gallery in Manchester and the rumble of engines in Birmingham, where a free art bus will link four exceptional galleries in the second city. Whilst in Newcastle, The Late Shows are back for another vibrant fiesta through Tyneside's amazing roster of venues, and Stockport takes a spoken word and poetry theme for 2011.
You can plan you Musuems at Night weekend by viewing the venues and events listed so far, and stay up to date through the Culture24 tweeter feed, using the #MatN2011 hastag.
You can also follow Museums at Night on Facebook and through their behind-the-scenes Museums at Night blog.
Further information
Published 20 December 2011