News story
Mundell promotes stateside opportunities for Scottish businesses
Scotland Office Minister to visit USA.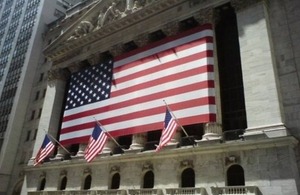 Huge stateside opportunities exist for Scottish businesses - that was the message from Scotland Office Minister David Mundell after he visited a successful Glasgow business with ambitions to expand over the Atlantic.
Established in 2006, WEST Beer has received industry accolades for its brewery, bar and restaurant in Glasgow Green. With plans to build a new brewery in Glasgow's east end, WEST has set its sights on exporting with the United States being a key target. During his visit Mr Mundell heard more about their plans for exporting and the help that UKTI has provided.
He said:
There are huge stateside opportunities for companies like WEST Beer. My visit today made clear that they a company rooted in the local community with ambition, vision and a desire to grow and export. UKTI with its vast global trade network will be there to support them.
Today's visit took place ahead of the Minister's trip to the Washington DC next week. On his visit to one of Scotland's largest export markets Mr Mundell will undertake a series of engagements to promote Scottish interests and trade. This will include meeting the US Chamber of Commerce, senior members of the US administration and hosting UKTI's "Taste of Scotland" showcasing Scotland's world class food and drink produce to industry representatives.
Mr Mundell added:
My visit to the United States next week provides a great opportunity to promote Scottish business including our world class food and drink produce. I plan to meet with the US Chamber of Commerce and senior members of the US Administration to discuss US/UK trade priorities, and to build on our already strong trade and investment links.
Lockerbie
Next week Mr Mundell will also represent the UK Government at a memorial ceremony at Arlington National Cemetery in Virginia, USA. The ceremony will mark 25 years since the Lockerbie bombing and will be attended by a number of families who lost relatives in the disaster.
Speaking ahead of the ceremony Mr Mundell said:
I am pleased to represent the UK Government at the memorial service in Arlington National Cemetery. The memorial service will provide time to pause for thought and remember the loss of life on that tragic night.
Published 12 December 2013