Press release
Motorists warned to get insured ahead of crackdown
The government warns motorists to insure their vehicle ahead of a new crackdown to tackle uninsured driving.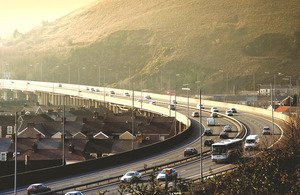 The government is warning motorists to insure their vehicles ahead of a new crackdown to tackle the menace of uninsured driving.
Under the new continuous insurance enforcement law – which will affect all motorists from June 20 – it is an offence to keep an uninsured vehicle, rather than just to drive when uninsured.
A national advertising campaign will be launched by the Motor Insurers' Bureau today to raise awareness of the law.
Find out more on the Department for Transport website.
Press office
DVLA Press Office
Longview Road
Morriston
Swansea
SA6 7JL
Email press.office@dvla.gsi.gov.uk
Telephone (only for use by journalists and the media): 0300 123 0791
Telephone (out of office hours – only for use by journalists and the media): 0300 123 2407
Published 23 May 2011