Most unusual drug smuggling attempts of 2010
UK Border Agency reveals last year's most unusual drug concealments discovered at ports by skilled officers.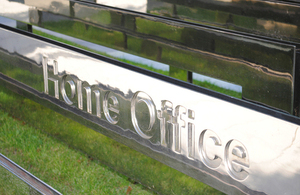 What do bottles of Baileys, woven baskets and a painting of footballer Emmanuel Adebayor have in common?
They are all places where officers from the UK Border Agency found drugs hidden during searches at ports, airports and postal sorting offices across the country in 2010.
Brodie Clark, head of border force, said: 'These smuggling attempts show the lengths that organised criminals will go to in a bid to get drugs into the UK.
'Criminals are prepared to invest large sums of money to come up with ever better concealment methods because they know the potential profits from the awful trade in harmful drugs are considerable.
'However, the smugglers are no match for the skill of our officers and the state-of-the-art technology at their disposal.'
Cashews conceal cocaine
On 16 March more than a kilo of cocaine, with an estimated street value of £270,000, was found concealed in packets of peanuts and cashew nuts.
The drugs arrived on a freight flight to Gatwick airport from Jamaica. The discovery led to the arrest of 50-year-old Neville Emmanuel Williams from the West Midlands, who pleaded guilty to smuggling and was jailed for seven years.
You've been framed
One kilo of cannabis, with a street value of £2,850, was found concealed within a wooden framed painting of footballer Emmanuel Adebayor at Coventry International Postal Hub on 29 June.
The painting was sent from Togo and was destined for an address in North London. Investigations are ongoing.
Sticky situation
Yams were used to conceal an estimated 10 kilos of cocaine, with an estimated street value of £0.5m on board a freight flight at Kent International Airport.
The vegetables had been cut open to conceal the Class A drugs and glued back together. Investigations are ongoing.
Wicker man
Meanwhile, a 72-year-old man was arrested at Heathrow in September after he arrived on a flight from Tanzania.
His luggage was searched and officers found three woven baskets concealing four kilos of heroin with a street value of £100,000.
David Pryor of Wellingborough pleaded guilty in November and will be sentenced this month.
Get in touch
Anyone with information that might be useful to the UK Border Agency should phone the hotline on 0800 59 5000.
Published 5 January 2011