More than 600 children protected from abuse
The number of children protected from abuse by a UK national centre has doubled in the past year, according to figures published today.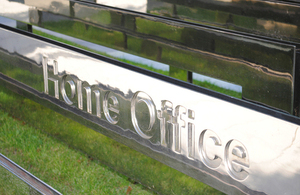 Between April 2009 and March 2010, the Child Exploitation and Online Protection (CEOP) Centre was directly involved in investigations that safeguarded 278 children.
This brings the total number protected by the centre since 2006 to 624.
Minister for crime prevention, James Brokenshire, praised the work of the centre, which brings together police, child protection professionals and web experts from companies such as Microsoft. 'The government is committed to protecting children and CEOP plays a vital role which means more children are safeguarded, more offenders are apprehended and more professionals are trained,' he said.
'I welcome the work CEOP has achieved in partnership with police, charities and industry to ensure the internet is a safer place for children and congratulate its dedicated staff for all their hard work.'
In the last year, 417 suspected child sexual offenders were arrested for offences ranging from possession of indecent images to rape. Meanwhile, 96 high-risk child sexual offender networks have been disrupted or dismantled.
CEOP's 'most wanted' website at www.ceop.police.uk/wanted, which asks the public to help locate missing offenders when all other lines of enquiry have been exhausted, has an 80 per cent success rate.
 
Use of its online advice, help and reporting mechanism has also increased significantly. It saw 600 requests from child-facing websites to embed the 'ClickCEOP' button between November 2009 and March 2010. 

Published 30 June 2010