News story
More support for communities to end gang violence
Minister for Preventing Abuse and Exploitation Karen Bradley announces new policy to tackle gang violence and exploitation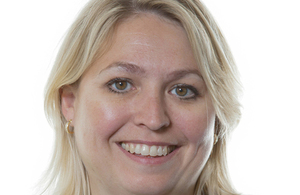 Communities across England are set to benefit from a new national gangs policy, which will set out six priorities to reduce violence and prevent the exploitation of vulnerable people by gangs, the Minister for Preventing Abuse and Exploitation Karen Bradley announced today (Wednesday 13 January).
Nine new areas will also receive targeted support through the Home Office and experts to better understand the nature of gang-related violence and exploitation, identify opportunities for collaborative working and share effective ways of tackling local challenges.
Support
The nine new areas to receive support from experts are:
Basildon
Grimsby
Harrow
Hastings/Eastbourne
High Wycombe
Medway
Sefton, Merseyside
Southampton
Swindon
The new policy, Ending Gang Violence and Exploitation, sets out priorities for Government to deal with reducing violence including knife crime, tackling the abuse of vulnerable people in the drug trade through county lines, creating opportunities to divert youngsters away from gangs, protecting vulnerable locations, safeguarding girls and women associated with gangs, and early intervention with at risk youngsters.
Minister for Preventing Abuse and Exploitation Karen Bradley said:
Gang and youth violence has a devastating impact on young people, their families and local communities.

That's why today we are providing more targeted support, which will allow local police and authorities to identify how best to address local challenges and identify the right measures to tackle gang-related violence and exploitation.

Our new policy; Ending Gang Violence and Exploitation, sets out the Government's six key priorities to deal with what drives violence and abuse by gangs and shows the Government's continued determination to tackle this problem. We want to work in towns across England to make this a success.
Experience
The ongoing Home Office Ending Gangs and Youth Violence programme has already helped 43 areas with tailored support and advice from a network of over 100 specialists with frontline experience dealing with gang and youth related violence.
The new policy presents a refreshed approach to ending gang violence and exploitation and has been published following challenges identified by frontline workers and organisations, including the police and National Crime Agency.
Published 13 January 2016