News story
More stakeholders meet to discuss long term conditions strategy
On 26 April the Department of Health met with another group of stakeholders to gather views on the long term conditions strategy it is drafting…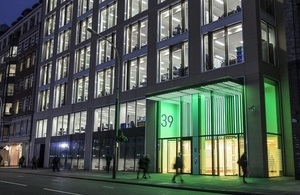 On 26 April the Department of Health met with another group of stakeholders to gather views on the long term conditions strategy it is drafting. We know that long term conditions can affect many aspects of people's lives, not just their health, so we are keen to gain the input of organisations that can provide insight into the wider picture.
Representatives of the following organisations attended the meeting: Sitra, Green Space, Wolfson Institute of Preventive Medicine, Centrepoint, Macmillan Cancer Support, Care and Repair England, Barnardo's, the Chartered Institute of Environmental Health, Disabled Persons Transport Advisory Committee, Council for Work and Health, Crisis, Citizens advice bureau, Transport for all, Inner North West London Primary Care Trusts, National Housing Federation and Age UK.
The long term conditions strategy is a cross-government strategy being drafted by the Department of Health. We plan to publish the strategy at the end of this year. Today's meeting follows a mental health stakeholders meeting on 23 April and a wider stakeholder event on the strategy held on 14-15 March.
To help us with the drafting process, we want to hear the views of people whose work affects those with long term conditions, whether they work in health, housing, transport or other areas. We would also like input from people with long term conditions, carers and the voluntary sector. We are planning to launch a site soon to give more information about the strategy and gather people's views.
Published 30 April 2012