More funding for Olympic and Paralympic sports
UK Sport announces £2.6 million increase for success in 2012.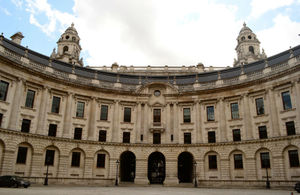 UK Sport today announced a welcome boost to British hopes of medal success at London 2012 with a £2.6 million increase in spending for Summer Olympic and Paralympic sports. 
Hockey, Gymnastics, Boxing, Taekwondo, Rowing and Canoeing have each received an increase in funding for the final two years of the London cycle, ranging between £1.13 million and £197,000.
"Sports now know what they have for the final push, this review represents the last significant opportunity for changes to investment before 2012," said Baroness Sue Campbell, Chair of UK Sport. "We believe we have got it right for hitting our targets in two years time, not just in finishing in the top four in the Olympics and second in the Paralympics but, crucially for a home Games, winning more medals across more sports than ever before."
Lottery investment
The funding increase comes through reprioritisation of resources and greater than expected Lottery sales, as part of UK Sport's annual review which retains UK Sport's'no compromise' investment approach that helped produce the incredible performances by Team GB and Paralympics GB in Beijing.
Welcoming the announcement, Sports and Olympics Minister Hugh Robertson added: "This demonstrates our commitment to support our top athletes across a range of sports to make sure they can reach their potential. With a little over 18 months before London 2012, the Government's reform of the National Lottery has delivered for sport, providing additional funding for athletes in six summer Olympic sports as well as increasing investment to winter sports to help athletes follow in Amy Williams footsteps in Sochi 2014."
Further information
Published 23 December 2010