More criminal justice data for police.uk
Information should be added to crime mapping website to show how offences are dealt with, says minister.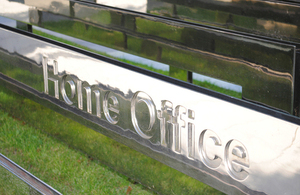 Launched in January, www.police.uk allows people to type in a postcode and find out what crime and antisocial behaviour has been committed in their neighbourhood.
The site has received more than 420 million hits since its launch.
Speaking to the Sunday Times newspaper, the policing and criminal justice minister Nick Herbert said that he wants to build on the success of the police.uk site and add more information about convictions to give the public a full picture of the criminal justice system.
Mr Herbert also praised a West Yorkshire Police pilot scheme where names, photographs and court sentences are published to a website, allowing people to track the outcome of court cases.
'We want to build on the success of the police.uk crime mapping website by adding more information about how offences are actually dealt with in the criminal justice system,' he explained.
'A trailblazing project is being run by West Yorkshire Police to map justice outcomes. We are determined to increase transparency and enable the public to hold the justice system to account.'
Published 27 June 2011