Moore welcomes support for Military Covenant in Armed Forces Bill
The Secretary of State Michael Moore has today given his backing to improvements to the Military Covenant which will affect Scots serving in the UK Armed Forces.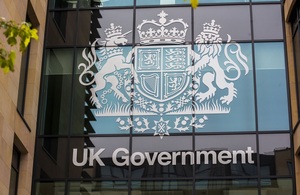 The Secretary of State Michael Moore has today given his backing to improvements to the Military Covenant which will affect Scots serving in the UK Armed Forces.
He has also called for Holyrood and Westminster to continue to develop arrangements for working together in providing services for present personnel and veterans, along with their families.
The Armed Forces Bill which was brought forward today will require the Defence Secretary to present an Armed Forces Covenant report to Parliament every year, setting out how the UK Government is supporting the Armed Forces.
An independent report on innovative ways to improve the Military Covenant - the bond between the nation and its military personnel, past and present - by Professor Huw Strachan  was published alongside the Bill.
It looks at ways in which government and others can build on their support for the armed forces community and makes a number of recommendations. The UK Government will accept two of those immediately - the Community Covenant and Chief of Defence Staff Commendations. A full response will be given in Spring next year.
The Armed Forces Community Covenant will involve regionally-based schemes to encourage local authorities, organisations and individuals to champion the links between the Armed Forces and their communities.
The Chief of Defence Staff Commendation will provide a visible demonstration of appreciation for the good work carried out by wider society for members and former members of the Armed Forces and their families and will be launched next year. These could be given to individuals, groups, businesses or even towns which have shown exemplary support for the Armed Forces.
Key areas such as healthcare, housing and education are devolved to the Scottish Parliament and the UK Government will continue to work with the devolved administration in Edinburgh to deliver services - including those reserved to Westminster - to personnel and their families in the most effective way.
Michael Moore said:
"There is no doubt we need to do more to help our Armed Forces, their families and our veterans. That is why this Government has committed to re-shape the Military Covenant, recognising the huge debt we owe to those who put their lives on the line for our country.
"I know how proud Scots are of our forces and I welcome the move to strengthen links between the military and our communities as well as the prospect of those who go the extra mile being recognised under the new Commendation scheme. We are well placed to set an example here in Scotland, particularly as we will see Edinburgh host Armed Forces Day next year.
"Service families have to access a wide range of local services, from schooling to welfare and healthcare. Scotland's two governments are working well together on this issue and will continue to do so."
Read the taskforce report on the Ministry of Defence website.
The Government has already announced a number of key ways in which it is supporting the Armed Forces community, including doubling the operational allowance for Armed Forces personnel serving in Afghanistan, ensuring personnel's Rest and Recuperation leave is maximised, and providing support for ex-Service personnel to study at university.
Published 8 December 2010