Moore welcomes rise in bank lending to SMEs
Bank of England figures show an increase in lending, including to SMEs.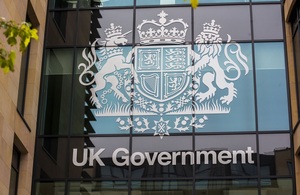 The Secretary of State for Scotland has welcomed the news that the UK's biggest banks have increased the amount they are lending to small and medium sized businesses (SMEs). The Bank of England has said today that loans in the second quarter of this year were £53 billion, up from £47.3 billion in the last three months. Lending to SMEs rose to £20.5 billion across the UK, up 22 per cent. The figures mean the Merlin banks are on track to hit their overall targets.
Scottish Secretary Michael Moore said:
"These figures are encouraging, but there is no room for complacency.  I will continue to engage with the banks to ensure they are living up to their promises and lending to businesses in Scotland.
"In my regular meetings with the banks, I made clear that Scottish business had a right to expect access to finance given their importance to Scotland's economic wellbeing. The Chancellor has been clear with the banks that they must do much more to meet their SME commitments by the end of the year.
"These figures show that the banks have taken these tough messages on board - lending to SMEs has increased by over 20% in the second quarter of the year. Although the banks are still slightly behind the SME commitment for the first half of the year, if this progress continues the banks should meet the target over the course of the year."
Published 12 August 2011