Moore visit troops in Helmand
Secretary of State visits Scottish servicemen and women in Afghanistan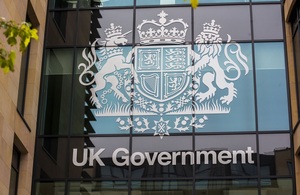 Scottish servicemen and women are "brave, committed and deserve the nation's support" and making a huge contribution to the situation in Afghanistan, the Secretary of State for Scotland said after an official visit to troops in Helmand two weeks ago (from 14 March).
Michael Moore was in operational theatre to meet armed forces personnel from Scotland and across the UK  and  to discuss the challenges they face as they carry out their mission. He was briefed by senior military and civilian personnel on the strategy for Helmand and the work of the armed forces and civilian personnel.
He spent time in Camp Bastion and Lashkar Gah where he met senior commanders and Scottish troops from 2 SCOTS (Royal Highland Fusiliers) and 5 SCOTS (Argyll and Sutherland Highlanders) as well as RAF personnel and medical staff.
The Secretary of State said:
"It was humbling to meet the men and women  of our armed forces as they carry out an important and dangerous task in a very challenging environment. I met a wide range of Scots serving in Afghanistan and each of them showed a level of focus and professionalism which should make Scotland proud.
"They are among the bravest and most committed people you could meet and it was a privilege to spend some time with them. It is difficult for them being so far away from home and family but the way they go about their jobs is an example to us all."
The Secretary of State's visit to Afghanistan follows an extensive programme of visits to Scotland's military bases. He has held numerous meetings with the Defence Secretary and other colleagues on defence matters and spoke to Liam Fox on his return from Helmand.
 
Published 28 March 2011