Moore to lead largest ever Scottish trade delegation to Brazil
Scottish businesses will head to one of the world's most important emerging markets in November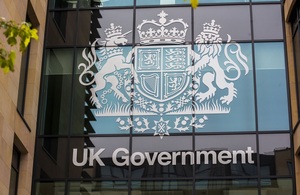 The Secretary of State for Scotland Michael Moore has announced that he is to lead Scotland's biggest trade mission of Scottish business to Brazil in late November. The visit will coincide with St Andrew's Day on 30 November.
The news comes on the day official figures showed Scottish exports continuing to grow by 1.1% in the last quarter.
Scotland currently exports around £180m of goods to the country annually but the Minister wants to see more trade develop to help Scotland and the rest of the UK on the return to economic growth.
The UK Government has recently announced its hope to double exports to Brazil by 2015.  Michael Moore said making the most of new export markets is a key factor in getting the economy back to health and that Scotland is best placed to do so as part of the UK and its trade networks.
The trade mission organised by the Scottish Council Development and Industry (SCDI), with funding support from UKTI and SDI, will visit Brasilia, Rio and Sao Paolo and allow companies from a wide range of Scottish sectors to showcase their services and establish links in a high-growth market which has become increasingly important to the global economy.
Brazil offers huge opportunities for Scottish exporters and has a GDP growth greater than that of China or India. Latin America is set to represent 8 per cent of the global economy by 2020.
The delegation will include sectors such as whisky and other food and drink, energy, education, healthcare, finance, engineering, high tech manufacturing and tourism.
Among the companies taking part are:
Gentech, which designs, develops and manufactures a range of sensing solutions for measuring level, flow and position
Global Solutions (AIC) Ltd, which provides a range of products and services to the Oil, Gas and Petrochemical industries
Gordon & MacPhail, one of the world's leading malt whisky specialists which  currently bottles over 70 single malts
High Voltage Instruments, which manufacturers market-leading high voltage products for electricity utility companies and major industrials worldwide
HSBC, one of the world's largest banks
Nautronix, a marine technology company specialising in subsea acoustics
Michael Moore said: "I am delighted to be leading the largest delegation of Scottish business to visit Brazil so far. It is a key market for our exporters and we have the goods, services and skills which a country like Brazil needs at this point in its history.
"We will miss no opportunity on this trip to promote Scotland across the board. Our key message will be that we are open for business with the Brazilian market and further across the globe.
"This trade mission demonstrates the clear economic benefit to Scotland of its membership of the UK.
 "We have access to a world-class consular network and trade support around the world, with a new UK consul due to open in Brazil shortly, and we will see business sectors across Scotland make the most of that global stature and reach in November."
Welcoming the announcement, the Chief Executive of SCDI Dr Lesley Sawers, who will also take part in the delegation, said:
 "Inspiring and enabling Scotland's businesses to grow and trade internationally is a key priority for SCDI.
"There are huge opportunities in Brazil for businesses in our core sectors of excellence including food and drink, education, finance, oil and gas, engineering and construction.
"In addition, Brazil as hosts of the 2014 World Cup and the 2016 Summer Olympics offers opportunities linked with Scotland's strengths in delivering major sporting events and infrastructure
"We welcome the Secretary of State for Scotland's leadership of this trade visit which will reinforce Scotland¿s commitment to supporting our businesses in achieving their global ambitions in this exciting market." 
Published 5 October 2011