Moore: Scotland must work together to support youth employment
Scotland needs its two governments and employers to work together to create work opportunities for young people across Scotland, the Secretary of State Michael Moore said today.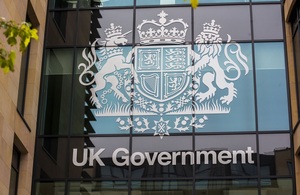 Scotland needs its two governments and employers to work together to create work opportunities for young people across Scotland, the Secretary of State Michael Moore said today.
He highlighted three initiatives to help boost youth employment at the first National Convention on the issue at Dundee College today (Thursday 15 March).
The event was attended by around 300 delegates from both public and private sector organisations, including Jobcentre Plus.
The Minister was joined by the Secretary of State for Work and Pensions Iain Duncan Smith and the Scottish Government Ministers John Swinney and Angela Constance in Dundee.
The event is a culmination of several months of engagement across Scotland, during which the Secretary of State has met hundreds of young people, employers and stakeholders throughout the employment sector.
Moore told the audience agreement had been reached between the Department of Work and Pensions and ScotRail to offer unemployed people in Scotland a discount of 50% on rail travel throughout Scotland.
This will be available at the discretion of  Jobcentre Plus advisers from 13 weeks of registered unemployment, and will be introduced to Jobcentres from early April.
He also said the UK Government's Youth Contract announcement included an extra 250,000 Work Experience or sector-based work academy places over the next three years.   This will take the total to at least 100,000 a year Work Experience opportunities across Great Britain.
The Minister said over 2,000 young people have started on Work Experience in Scotland and announced a challenge to the assembled employers to provide a further 500 Work Experience placements. 
He added that the Youth Contract announcement also included 160,000 wage incentives over three years worth £2,275 each, for employers who employ an 18-24 year-old from the Work Programme.
The Youth Contract goes live in April and the Minister  used the convention to promote wage incentives to employers in the audience. He also announced a future programme of employer engagement around Scotland to encourage the recruitment of Work Programme participants and take-up of wage incentives.
Moore told the convention:
"I think it is of particular importance that the UK Government and the Scottish Government - the two governments of Scotland - work together on this critical issue.
"The purpose of today is to bring the key players in the youth employment debate on a focused basis.
"Youth unemployment is a problem which can appear to have more questions than answers but we can achieve far more together than apart.
"We need to ensure that efforts across all of our responsibilities connect. It is easy to work in isolation but with stretched resources we must work smarter, harder and together.
"Employers are the lynch pin in any employment policy.  It is very clear that we need to ensure Scottish employers know what help is available to them and crucially that any available help is appropriate to the needs of Scottish business. 
"Today we are promoting the availability of work incentives to employers.  From April, under the Youth Contract, Scottish employers will be able to access up to £2,275 wage incentive for each 18-24 year-old they employ for at least 26 weeks from the Work Programme.
"Following today's event I will be embarking on a series of events around Scotland to spread the word and encourage employers to take advantage of this incentive.
"The provision of bona fide long term jobs is our prime goal.  However, we know from our discussions with young people, that short term Work Experience is a vital component that can make all the difference to a young persons CV as they continue their journey towards work. 
"The Government Work Experience programme has created over two thousand placements in Scotland since last April. As a direct outcome of today's event I would like to ask employers to help me create a further 500 Work Experience placements."
Published 15 March 2012