Moore: Scotland must pull together to help young unemployed
The Secretary of State for Scotland hosted a seminar on youth unemployment in North Ayrshire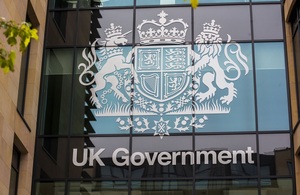 Scotland's two governments and the country's employment organisations must work together to fight youth unemployment, the Secretary of State for Scotland said today.
Speaking at a seminar in North Ayrshire with the Secretary of State for Work and Pensions Iain Duncan Smith, Michael Moore said Scotland could not afford the cost of leaving young people out of the job market and called for work across "political, organisational and geographical boundaries" to tackle the issue.
The event was the first in a series of three regional seminars on youth unemployment across Scotland.
It brought together national and local politicians and over 40 stakeholders, including JobCentre Plus and employability organisations.
The seminars will look at practical ways policymakers and those working on the frontline can make a difference to youth in Scotland and their chances in the job market.
Professor David Bell of the University of Stirling and local MP Brian Donohoe also spoke at the seminar.
Youth unemployment in Scotland was 17.6% in the first quarter of 2011, an increase of 3.6%.
The rate has risen faster in Scotland than across the UK as a whole, while North Ayrshire has the highest rate of youth unemployment in Scotland.
Michael Moore said: "The welfare reforms the coalition government is making will provide dignity for those who need help and opportunity for those who can work.
"For too long welfare has treated individuals as statistics: that must change. Every individual should have chances and opportunities in life and the benefits system must make that possible.
"That's why we're creating pathways back to work for those who feel cut off from the workplace and using new and innovative methods to do that.
"We have to make sure that work pays." By doing so, we are building the skills and confidence people need to get a foot on to the jobs ladder.
"This is about giving young Scots the fair chance they need."
The Secretary of State for Work and Pensions, Iain Duncan Smith said:
"The previous government abandoned work support for 16 and 17 year olds. As a result we saw employment rates for this group plummet, and we now have a lost generation of young Scots with insufficient skills, training, confidence and work experience.
"If we lose young people early we risk losing them for good as they fall into a lifetime of dependency and despondency.
"That's why we are starting to re-establish the crucial link between young benefit claimants and the Jobcentre support system, and introducing extended work experience placements, apprenticeships and the Innovation Fund to support social investment for the most disadvantaged young people."
Published 19 May 2011