Montague Plan offers boost to private rented sector
Sir Adrian publishes proposals to encourage greater investment in build-to-let Measures aimed at boosting professional investment in good quality…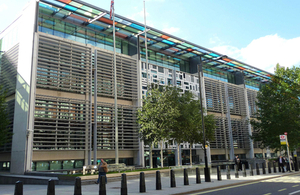 Sir Adrian publishes proposals to encourage greater investment in build-to-let
Measures aimed at boosting professional investment in good quality, privately rented homes and to help meet the nation's housing demand are published today.
Housing Minister Grant Shapps welcomed the report by Sir Adrian Montague, saying it offered, "a blueprint" for encouraging more institutional investment into the sector.
The vast majority of private-rented homes in this country are managed by individual landlords.
But Sir Adrian's report highlights the "real potential" for investment in large-scale development of homes built specifically for private rent by professional organisations.
The report finds that a combination of recent tax changes and wider market conditions have cleared the way for this sector to grow.
Sir Adrian's report makes a series of recommendations to speed up the timescale for building the private-rented homes needed to meet existing and growing demand. These include:
That councils use flexibilities in the planning system to plan for and enable developments of privately rented homes where they can meet local need. This could include waiving affordable housing requirements on new developments of homes specifically for private rent, or reviewing stalled sites to see whether some of the new homes planned could be made available to rent rather than sell;
That a task force be set up to encourage and support build-to-let investment from the private sector, and to develop voluntary standards that future landlords would meet and tenants could expect;
That the Government look to provide a number of targeted incentives to encourage the development of Build-to-Let business models, which could include sharing development risk in the short-term to get spades in the ground and building started;
That the Government allocate some of the redundant, formerly used public sector land and buildings being released for housebuilding to build-to-let development, and publish data on how this is done; and
That the Government work with councils and the Greater London Authority to identify a number of sites where there is good demand for rental housing and make them available to developers on the grounds that a proportion of the homes built be let out to tenants
Today's report is the conclusion of Sir Adrian's review, which was commissioned as part of the Government's Housing Strategy in November. The Government will issue a formal response later this year.
Grant Shapps said:
We're determined to encourage greater investment in the build-to-let market and boost the country's Private Rented Sector, which plays an integral role in meeting the nation's housing needs and aspirations. In the past it's often been seen as the Cinderella of the housing market, but when over three million people rely on this sector for their home, this is clearly no longer the case.

A major part of this is to attract and encourage new players to the market, while at the same time avoiding the excessive regulation that would force up rents and reduce choice for tenants.

Sir Adrian Montague's findings offer both a blueprint for achieving this goal, and for setting the standards of accommodation that people should expect. I will be considering his recommendations very carefully.
Sir Adrian Montague said:
It's clear we must encourage investment in the private rented sector, which has gone through a period of rapid growth and is now relied upon by millions of people.

My review shows that the rental housing sector offers potential investment opportunities of interest to institutional investors. But real momentum has been inhibited by constraints affecting the supply of stock, the treatment of rented housing schemes under the planning system and the need to create confidence among investors.

The recommendations in today's report are designed to challenge this, and remove the barriers that prevent the kind of investment that our private rented sector needs.
Notes to editors
Sir Adrian Montague's report, Review of the barriers to institutional investment in private rented homes, can be found at: www.communities.gov.uk/publications/housing/privaterentedhomesreview.

Ministers are concerned that unrealistic agreements negotiated between councils and developers at the height of the housing boom are stalling too man developments, resulting in no regeneration and no community benefits at all. Earlier this month, Communities Secretary Eric Pickles announced a fresh drive to re-examine these deals and get workers back on sites. Details can be found at: www.communities.gov.uk/news/newsroom/2197690.

The independent review of barriers to institutional investment in private rented homes was announced in the Government's Housing Strategy published in November 2011. Terms of reference for the review can be found at: www.communities.gov.uk/documents/housing/pdf/2057113.pdf.

Sir Adrian Montague is non-executive chairman of 3i, Michael Page International plc, Anglian Water Group Ltd and CellMark Investments AB of Gothenburg, and a non-executive director of Skanksa AB of Stockholm.
He was a member of the Housing Finance Group established by the Homes and Communities Agency in the wake of the credit crisis, and also chairs an advisory group reporting to Business Secretary Vince Cable on the establishment of a Green Investment Bank.
Published 23 August 2012