News story
Monitor closes investigation into a London NHS foundation trust
Monitor has closed its investigation after Central and North West London NHS Foundation Trust improved care for people who use mental health services.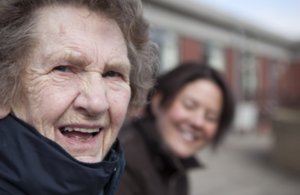 The health sector regulator launched an investigation in April 2014 after the Care Quality Commission (CQC) raised concerns about the health, welfare and safety of patients, including how the trust monitors the quality of care at some of its centres.
Since Monitor opened its investigation, the trust has taken action to address the issues it faces and the CQC has already reported improvements at one of the sites it raised concerns about, Beatrice Place in Kensington.
After reviewing the evidence, Monitor has decided that the issues raised by the CQC do not indicate wider problems with how the trust is run and therefore no further formal regulatory action is being taken at this time. However, the regulator will monitor the trust's progress in putting in place robust systems for identifying and fixing problems across the trust.
Mark Turner, Regional Director at Monitor, said:
I am pleased that patients at Central and North West London NHS Foundation Trust are receiving better care. The trust has worked hard to address the concerns raised by the CQC and we are satisfied that these issues aren't symptomatic of wider problems at the trust.

We will continue to monitor the trust's progress in improving services for patients.
Published 26 September 2014