News story
MOD increases support for children of Armed Forces personnel
The MOD has announced that the Government is extending the scheme which provides financial support for the children of Armed Forces personnel.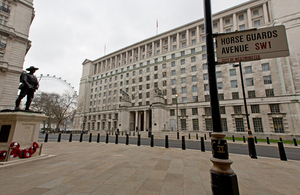 The Service Pupil Premium is part of the Government's commitment to the Armed Forces Covenant.
Children of military personnel who have died in service will now be eligible to access the Premium, and children of military personnel will continue to qualify after their parents have left the Armed Forces, up to a maximum of six years.
Also, the amount paid to schools for each eligible child under the Premium will increase from £250 this year to £300 in 2013-14.
The Service Pupil Premium was introduced by the Department for Education for state-maintained schools in England as part of the commitment to delivering the Armed Forces Covenant. The Premium enables schools to provide extra, mainly pastoral, support for children with parents in the Armed Forces.
These children are not underachieving compared to their peers but the Premium is provided in recognition of the additional support schools often need to provide for these children.
Published 8 October 2012