News story
MOD honours conservation and energy award winners
The Ministry of Defence (MOD) today announced the winners of its prestigious Sanctuary and Energy Awards during a ceremony in London.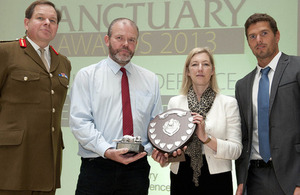 The Sanctuary Awards are held each year in recognition of group and individual efforts which benefit wildlife, archaeology, environmental improvement or community awareness of conservation on or within MOD land in the UK or abroad.
The awards are divided into 4 categories: Environmental Project, Heritage Project, Sustainability Project and Individual Achievement.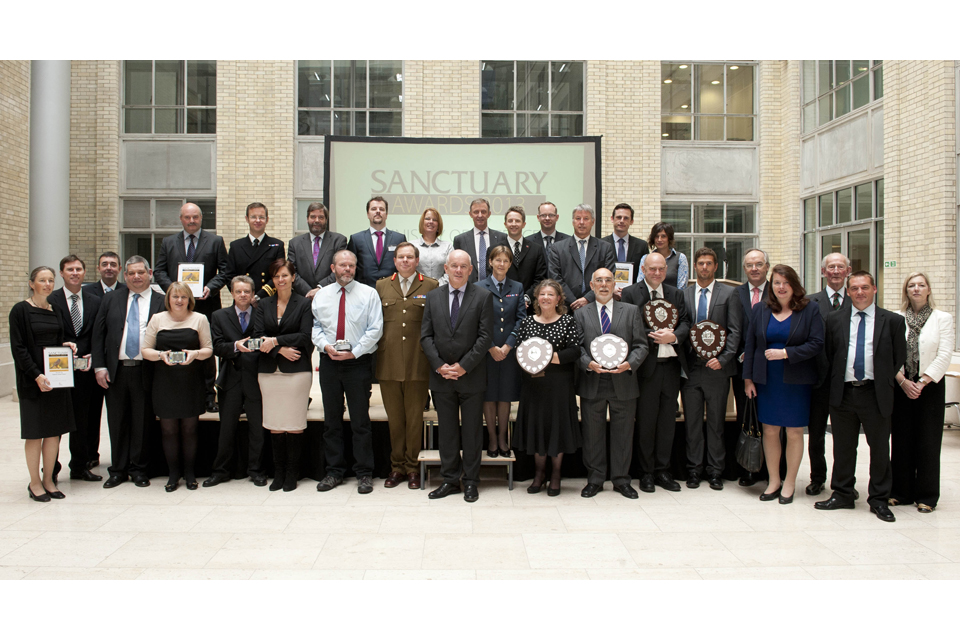 An overall winner is then chosen from the winners of each category to receive the top Silver Otter Award.
The Energy Awards recognise individuals and teams for their efforts in the UK and overseas to conserve energy and cut carbon emissions.
Winners were presented with the awards at a ceremony at MOD's Main Building by Andrew Manley, Chief Executive of the Defence Infrastructure Organisation (DIO), which is responsible for managing and maintaining land and property on behalf of MOD.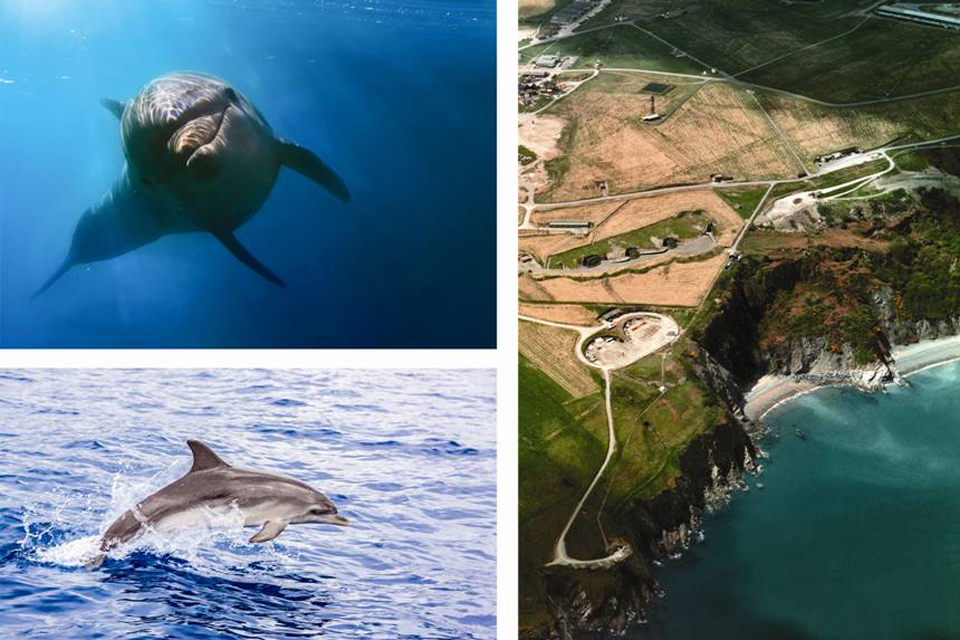 Mr Manley said:
The Sanctuary and Energy Awards recognise work across the MOD estate that benefits wildlife, archaeology and the environment.

They celebrate people who not only protect our heritage and environment, but also collectively save the British taxpayer millions of pounds. This is particularly pertinent in 2013 as we mark the 40th anniversary of MOD employing a conservation officer.

MOD's priority must always be support to the servicemen and women currently risking their lives on operations. Nothing should distract us from this mission, but by ensuring sustainability through our work today we are better able to support the operations of tomorrow.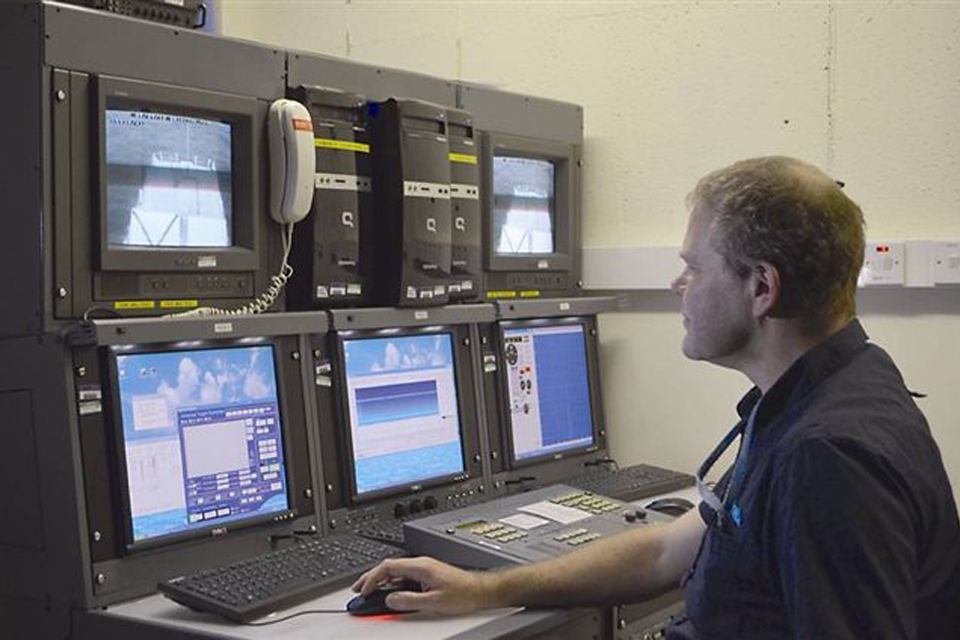 This year's Sanctuary Awards winners are:
Environmental Award and winner of the Silver Otter – QinetiQ, Passive Acoustic Monitoring Project, MOD Aberporth

Individual Achievement Award – Rosalind Gourgey, Sustainability Manager, MOD Police HQ, Wethersfield

Sustainability Project Award – Aspire Defence Services Ltd, Mattress Refurbishment Project, Salisbury Plain & Aldershot

Heritage Award – PriDE & DIO, Former Army Staff College Project, Sandhurst
This year's Energy Awards winners are:
Energy Team Award – PriDE Energy Team, South East, LED lighting programme

Energy Individual Award – Stuart Martin, Turner Estates Solutions, RPC Scotland
The ceremony also marked the launch of this year's Sanctuary magazine. This is an annual publication which illustrates how MOD is undertaking its responsibility for stewardship of the estate in the UK and overseas. The latest Sanctuary magazine can be found here.
Published 16 October 2013