News story
Mission Principia: Tim Peake picks name for his 6-month mission to ISS
When ESA astronaut Tim Peake sets off for his six-month space journey next year, he will be flying under the mission name of Principia.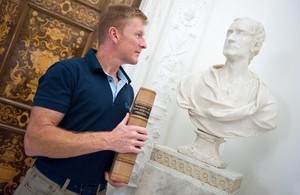 More than 4000 people replied to the call for a mission name earlier this year and Principia was suggested 20 times. The name refers to Isaac Newton's world-changing three-part text on physics, Naturalis Principia Mathematica, describing the principal laws of motion and gravity.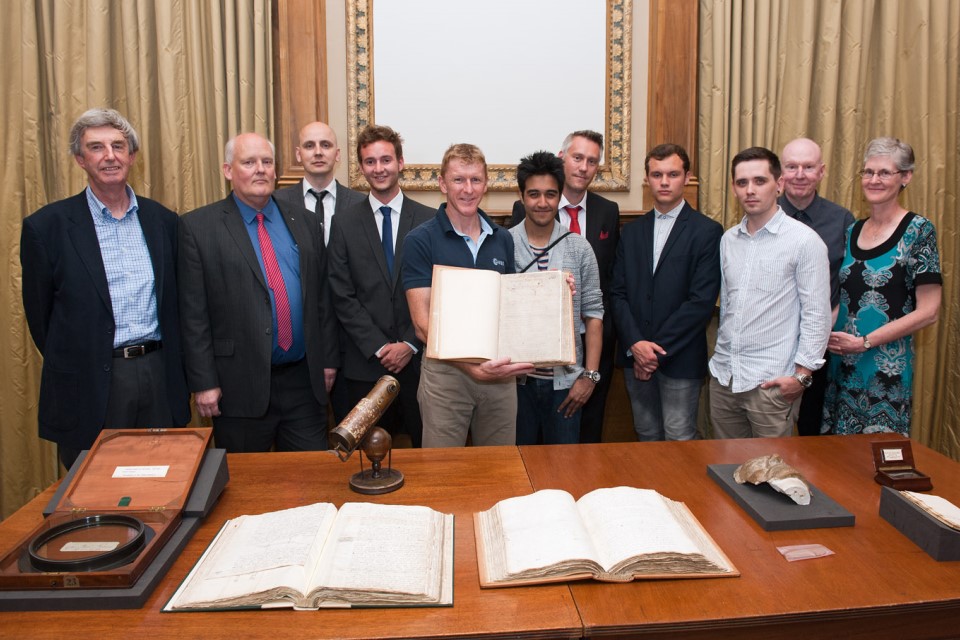 Famously pondering why apples fall from trees, Newton wrote down the laws of gravity and laid the basis for working with it, a requirement for spaceflight. Tim Peake will spend six months living in weightlessness, the first time an ESA astronaut from the UK will visit the International Space Station.
I am delighted with this name that honours one of Europe's most famous scientists
Tim says.
I hope it will also encourage people to observe the world as if for the first time - just as Isaac Newton did.
Our planet Earth is a precious and beautiful place and we all need to safeguard it.
Tim will be launched from Russia's Baikonur cosmodrome in Kazakhstan in November 2015 – and will be able to enjoy Newton's favourite fruit as regular supply ships arrive at the international space laboratory. One of his aims is to inspire children during his stay in space, in particular by promoting healthy eating.
The International Space Station is first and foremost a place of science, and the six astronauts there spend a full 40-hour week working on experiments that cannot be done anywhere on Earth.
Following the announcement of the mission name, ESA and the BBC are pleased to announce that Blue Peter, the world's longest-running children's television show, will be running the competition to design Tim Peake's mission patch for the Principia. Tim Peake's Space Badge Competition will launch on Blue Peter on Thursday 4th September, 5.30pm, CBBC, so tune in for details of how to enter and you could see your design in space!
Published 18 July 2014