Minouche Shafik to leave DFID for IMF
DFID's Permanent Secretary Nemat (Minouche) Shafik will be leaving the Department within the next few months to take up the post of Deputy Managing Director at the International Monetary Fund (IMF).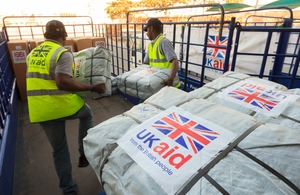 This appointment has been approved by the civil service Advisory Committee on Business Appointments. The Cabinet Secretary has confirmed there will be a competition to recruit Minouche's successor.
Minouche said:
I am honoured to have been appointed as IMF Deputy Managing Director, though also very sad to be leaving DFID".
International Development Secretary Andrew Mitchell said:
Minouche has given the department excellent leadership and will be greatly missed by everyone here. Our loss is a huge gain for the IMF and we are pleased Minouche will continue to be heavily engaged in development issues.
Minouche has been at DFID for seven years, and has been Permanent Secretary for the last three.
Published 23 February 2011