Ministry of Justice reforms praised by leading think tank
The Ministry of Justice has been named as one of the top reforming government departments by an independent think tank Reform.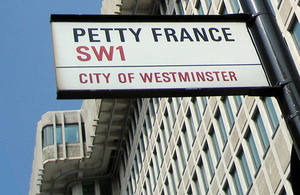 The think tank has ranked each big government department and its ministers on its reforms of public services.
The introduction of payment by results programmes in prisons was singled out as one of the 'big successes' of the first 18 months of the coalition government.
Justice Secretary Kenneth Clarke was also praised for leading the reforms, which the think tank said have presented 'the best arguments for competition of any department'.
A Ministry of Justice spokesman said:
We're delighted that our achievements on a far-reaching reform programme have been recognised.
'Competition is a proven mechanism for improving performance and efficiency. Our reforms will help reduce reoffending while ensuring taxpayers get best value for money.'
Published 10 February 2012