News story
Ministers welcome positive meeting with S4C
UK Government Ministers and S4C enjoyed 'positive' discussions about the broadcaster's future plans during a meeting at their Llanishen headquarters…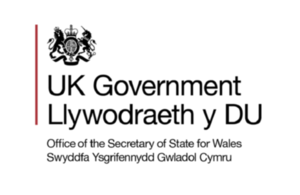 UK Government Ministers and S4C enjoyed 'positive' discussions about the broadcaster's future plans during a meeting at their Llanishen headquarters yesterday (23 Feb 2012).
Wales Office Minister, David Jones and the Minister for Culture, Communications and Creative Industries, Ed Vaizey MP met with the channel's new chief executive, Ian Jones and its chairman, Huw Jones who took the opportunity to underline the channel's hopes of broadening its activities in the future. 
The Government understands the need for broadcasters to be able to respond positively and quickly to the fast moving changes in the industry, and is discussing with S4C about how it can continue to do this. 
The BBC and the S4C Authority reached an agreement over the future and funding of S4C until 2017 in October last year.
The agreement safeguards S4C's editorial independence while ensuring effective oversight of licence fee funds.
Ian Jones, Chief Executive of S4C, said,
"I'm pleased to have had the opportunity to share our vision for the future of S4C with Ministers. The audience is at the heart of everything we do, and I want to ensure that S4C's content will continue to entertain and inform across all platforms.  We look forward to working with external partners, the BBC and the production sector to continue to deliver challenging and must-see content."
Following the meeting, Wales Office Minister, David Jones said:
"S4C plays an integral role in reflecting Wales's culture and language to a widespread audience and, as a Government, we have repeatedly emphasised our commitment to a strong and independent Welsh language TV service. 
"We want to make sure we continue to work together to enhance S4C's offer to the broadcasting sector in the UK. With the security that has come with the new agreement with the BBC, and under the direction of its chairman and chief executive, I am sure that the channel can only go from strength to strength."
Communications Minister, Ed Vaizey said:
"As the leading Welsh language TV broadcaster, S4C occupies a hugely significant place in the cultural landscape of Wales and I am totally committed to ensuring its continued editorial independence."
Published 24 February 2012