Minister welcomes Women's Super League
The Football Association has launched the first semi-professional women's football league.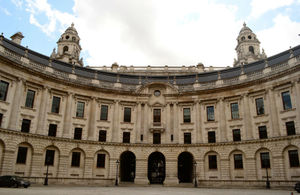 Eight teams from across the country will play in the newly created Women's Super League (WSL) this summer.
The WSL has been created in a bid to professionalise women's football and attract more women and fans to the game.
At the launch event at Wembley yesterday, Sports Minister Hugh Robertson said he believed the new league would have many benefits."I am extremely confident that the FA's Women's Super League will be a great success and will not only benefit our national team but over time will improve standards at the grass roots level of the women's game both on and off the pitch," said Mr Robertson.
The announcement comes as new research from The FA showed that a further 180,000 women aged 16 to 34 are considering taking up football in the next year.
England Women's manager Hope Powell said it was an exciting move and would give her players the chance to play some games before the World Cup in Germany in June.
"Playing summer football is quite a radical change, but I think it will be great for the game," Ms Powell added. "Hopefully it will attract more supporters to women's football because we'll have nicer weather and conditions will be more pleasant for people to come and watch the matches as a family.
"More importantly, hopefully it will raise standards. There are eight teams in the League and the geographical spread of those teams is quite good. Players will want to play, so they will probably move clubs if they want to get regular games at a high level and that puts a good pressure on every member of the squad to perform when they are in the team."
Teams representing Arsenal, Birmingham, Bristol, Chelsea, Doncaster, Everton, Liverpool and Lincoln will play each other twice over 14 match rounds, kicking off with Chelsea Ladies against Arsenal Ladies on Wednesday.
Fans can keep up to date with the latest action and news from the league on the Women's Super League website.
Further information
Published 12 April 2011