News story
Minister welcomes new guidance on business rates for fibre networks
Following discussion with the industry, the VOA has issued revised guidance on how it values fibre optic networks. VOA has made it clear that…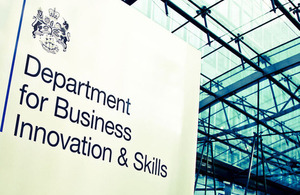 Following discussion with the industry, the VOA has issued revised guidance on how it values fibre optic networks. VOA has made it clear that it is committed to working with broadband providers to ensure the fair and accurate rating of this emerging market.
The Minister commented:
"I welcome the work that VOA has been doing with industry. These new guidelines will offer much greater clarity for businesses that invest in broadband networks and give them the opportunity to feed their views to the VOA.
"VOA has made it clear that they welcome evidence from the industry to enable the Agency to maintain a fair and accurate rating for this important market, which is a priority for the coalition Government.
"I hope that industry will take the opportunity to study this new guidance and to engage constructively with VOA for the benefit of consumers and businesses throughout the country.
---
Notes to editors:
---
he Valuation Office Agency is the independent agency that provides advice on rating issues. It is an executive agency of HM Revenue & Customs (HMRC) with offices throughout England, Wales and Scotland.

The revised guidance can be found on the VOA website at www.voa.gov.uk

BIS' online newsroom contains the latest press notices, speeches, as well as video and images for download. It also features an up to date list of BIS press office contacts. See [http://www.bis.gov.uk/newsroom](http://www.bis.gov.uk/newsroom) for more information.
Notes to Editors
Contact Information
Name BIS Press Office Job Title
Division COI Phone
Fax
Mobile
Email NDS.BIS@coi.gsi.gov.uk
Published 12 August 2010