Minister: We will bring justice into the 21st century
The Justice system should be swift and sure, and fit for the 21st century, Minister Nick Herbert said.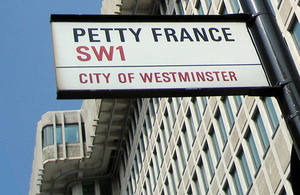 In a speech to the Police Superintendents' Association of England and Wales the minister for policing and criminal justice said the UK riots showed what the criminal justice system can achieve in terms of speed and efficiency.
'We must bring justice into the 21st Century,' he said. 'We need to learn from the response to the riots and see where justice could normally be done more effectively.'
The minister added that by next April, the entire criminal justice system would go digital, while the use of virtual courts - where defendants appear in court from police or prison cells by video link - would also be extended.
He said administrative duplication would also be reduced: 'Experience of the riots highlighted this as one of the most critical aspects to speeding up justice. It doesn't make sense for case files to be prepared by more than one agency.
'We aim to see streamlined case administration across almost all of the country by April 2013.'
Published 14 September 2011