Minister visits Olympic Park gateway development
Culture Secretary Jeremy Hunt has toured a shopping centre development that will be at the gateway to the Olympic Park.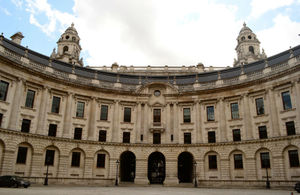 Westfield Stratford City will have 300 retail units and 50 spaces for eateries, making it the largest urban shopping centre in Europe.
Mr Hunt visited the site as Westfield announced that an independent economic study has calculated the centre will create 10,000 permanent new jobs when it opens in September.
The study, commissioned by Westfield and produced by Volterra Consulting, concluded that initial estimates which put the number of new jobs at 8,500 were too low.
"This project is one of the key pieces of Legacy to be delivered as part of the Olympics," Mr Hunt said. "Without the Games, this level of investment and job creation would not be happening and it is exciting to be here today to see the progress of the development first hand."
About 70% of people attending the London 2012 Games are expected to pass through the shopping centre next summer.
A full study of the development's economic impact is set to be launched in the next few weeks.
Further information
Published 6 April 2011